Year 2002 - February - March
It was another one of those impromptu reunions. It wasn't anything special but enough reason for the troops to gather once more and say hello to each other. Romy and Irene happen to be around the area once again from California. This time to shop around for a residence to buy as they've decided to stay for good in the Philippines. The pictures were actually taken on different dates at different places. The first time was in "Gerry's Sea Food Restaurant. The second, where Florentino Tuason (our most "bigatin" classmate), was with us - was held at the Casa Armas Restaurant, a Spanish restaurant serving exclusive Castillan fares. Both places are in Makati. Well, enough said and let the pictures state the happiness we all felt during the get together.
Left-Right (Casa Armas Restaurant) Jessie Ferre (sporting his latest sun tan), Sol Mendoza-Mamiit, Les Cacapit-Licerio, (Far Most next row) Rosalinda "Baby" Casas, Remy Alcantara-Armendi, Romy Abacan, and Florentino Tuason.
Left to Right (Gerry's Sea Food Restaurant) This gathering actually took place two weeks before the party at Casa Armas. Erlito Dimaano (beaming and looms largest from the left), Romy Abacan, Les Cacapit-Licerio, Sol Mendoza-Mamiit, Florenda Galoyo-Soriano, Pat Luna's wife, and Patricio Luna.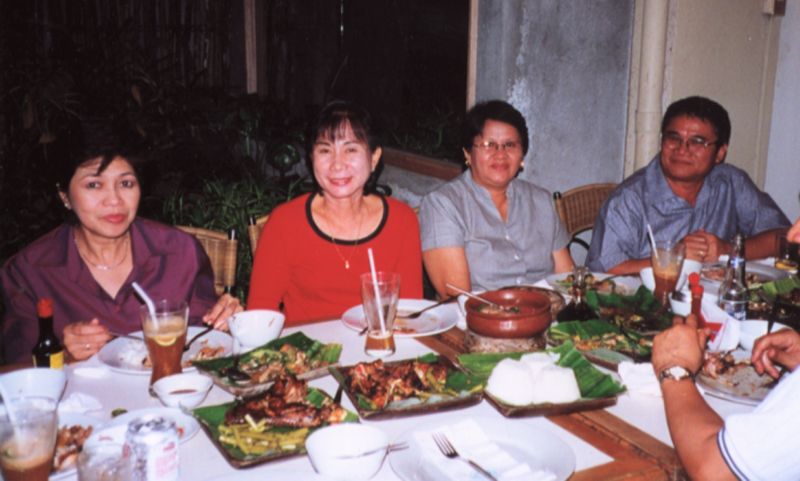 Folks this is the Business Entrepreneurs line up at Gerry's Sea Food Again- Left to Right - Sol Mendoza-Mamiit, owner of Country Style Doughnuts in Sucat, Paranaque, Flor Galoyo-Soriano, owner of a Dental Clinic in Las Pinas, and Patricio Luna, owner of a Wrought-Iron Metal Factory in Cainta, Rizal.
The Beauty Queens: The never ending beauty of Les and Sol - "May the makers of undiscovered Beauty Products bestow their almighty new inventions on them, and may they remain young looking forever and ever"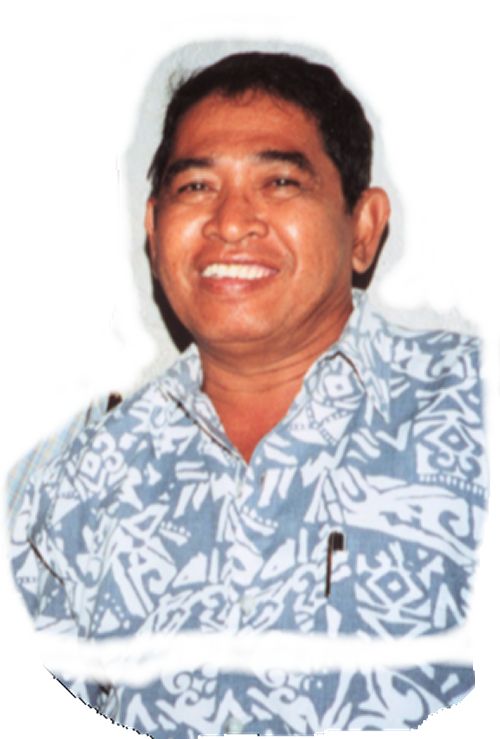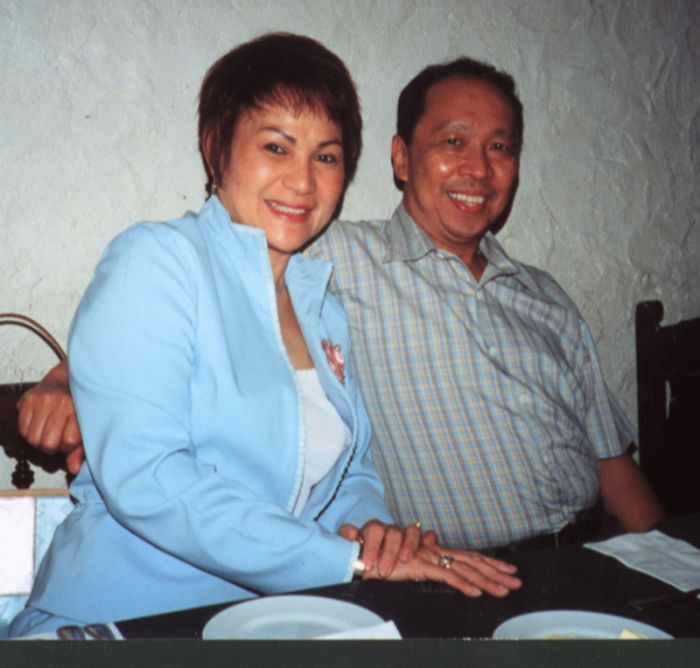 Jessie - after shedding his sun tan (top) - - - - - - Remy Alcantara (Armendi), and Remigio Abacan trading jokes.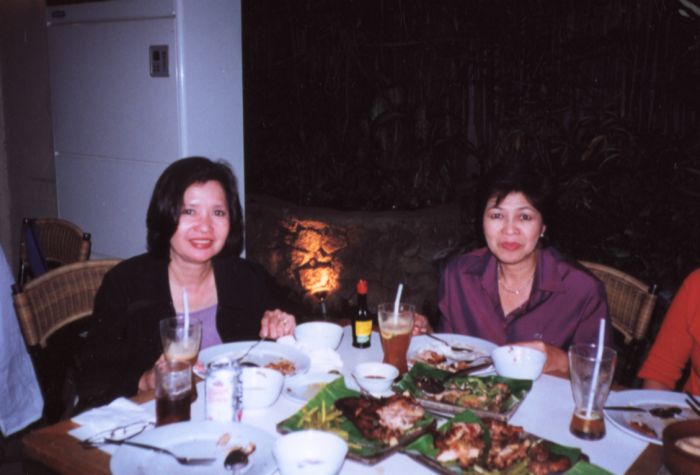 Baby, Baby, Babeee......!!!!!!!! The Beauty Queens again!!!!!!!! Winners of the most photogenic award 1963