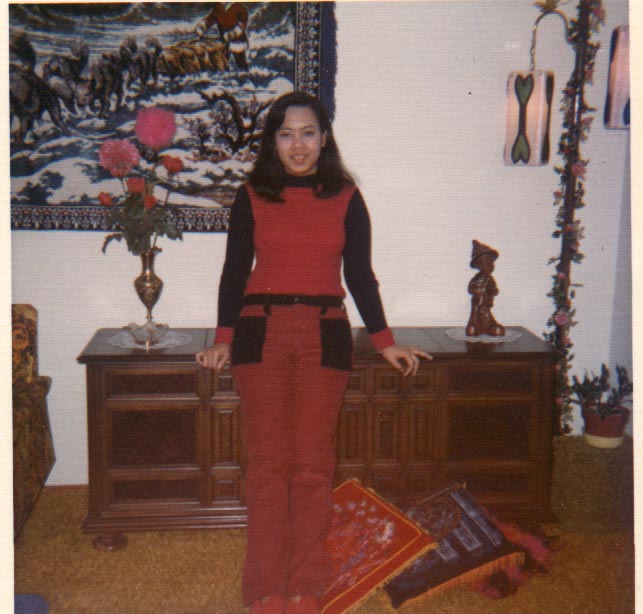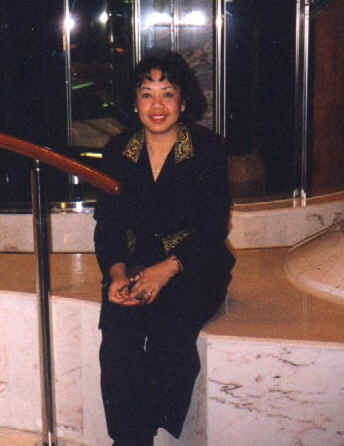 Right after our graduation from high school, I enrolled at FEU to take Bachelor of Science in Medical Technology. It was not my first choice as I've always wanted to be a nurse ever since I was a little girl. I don't know, but there is something about that "white cap" (which nurses don't wear anymore these days) that draws me to the nursing profession, but alas, it was not meant to be. My parents decided that because I was too skinny and sickly then that I will not be able to handle the rigors and stress of both working as a student nurse and at the same time studying, so I chose another medical field instead. When I think about it now, I was actually not sorry that I chose this profession instead.
Right after graduation, my Aunt in Edmonton, Alberta sponsored me to come to Canada in 1969. I also took my one year hospital internship there to qualify for the National Exam to get my certification to work in the country. I ended up working for three years at the same hospital where I took my training. In 1973, I moved here in British Columbia with my best friend. We both fell in love with the place when we came over for a vacation and decided to move here. I was working in Victoria, the capital of B.C. which is an island that can only be reached by a ferry boat. (This is the same island where Tina Lodovica Maher is.) Every Friday, right after work I will drive straight to the ferry terminal to go to Vancouver to spend the weekend with my friend .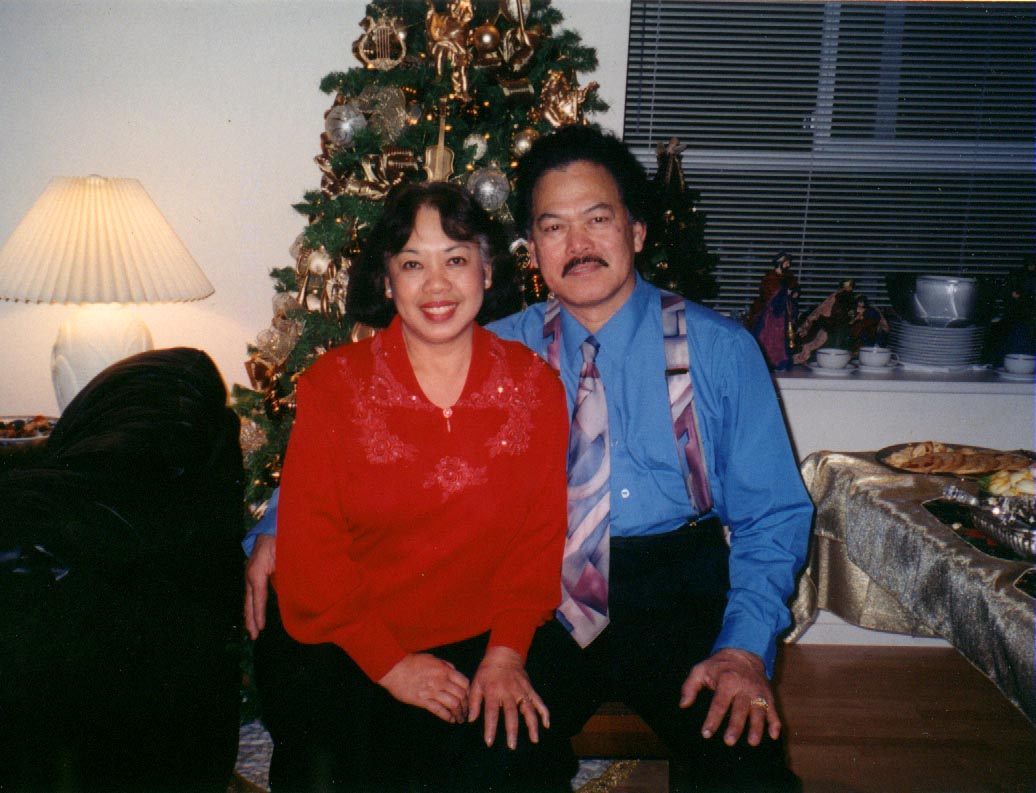 It was in one of these weekends in the summer of 1974 that I met my future hubby, Venerando (Vener) Cajayon. He was a Radio Officer in a Greek ship and they ended up staying here for a month in Vancouver because of the longshoreman strike. Their ship's navigational route for years was Japan/Vancouver and they come to Vancouver every month. In 1976, after almost two years of courtship, we decided to go back home to get married in the Philippines on January 10,1976.
Everything was just great in our marital relationships but we are still missing the pitter - patter of little feet. For fourteen years, we tried everything there was to try and subjected myself to all the painful tests and several hormone injections and pills. Finally, when we decided to give up trying, we were blessed with a beautiful girl born on July 29, 1990. She was born premature with a hole in her heart. She did not live long enough for her heart surgery and died at three months and three days on All Soul's day. We were both devastated for years, but we are still very thankful that she made our life complete, by giving us the opportunity to become parents even if it was only for a short time. We were never blessed again with another child and so we are just enjoying our nieces and nephews now.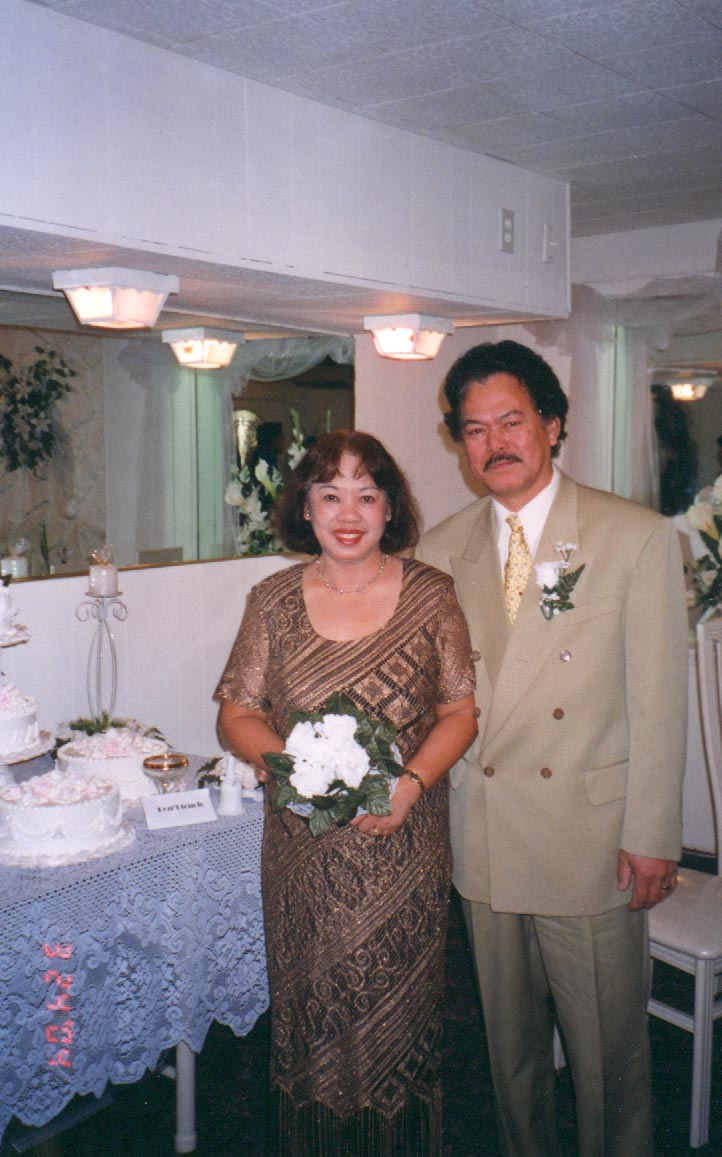 Last January 26, 2001, we just celebrated our 25th Wedding Anniversary in Las Vegas. We also renewed our vows in one of their wedding chapels there and had our reception in a restaurant in Vancouver with families and friends when we came back. It was actually a last minute decision that we did when we found out that my husband's Aunt and Uncle who were also our sponsor at our wedding will be there in Las Vegas at the same time we were. So of course they ended up being our sponsor again for the second time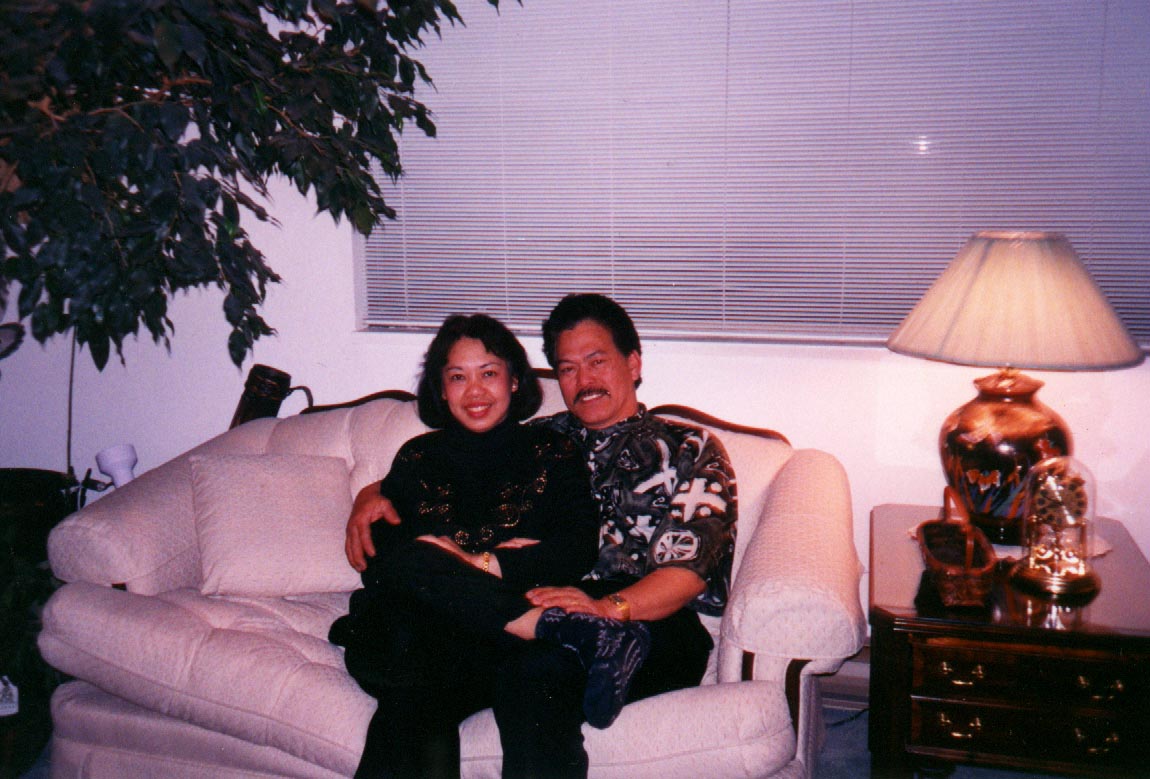 Quiet moments together.....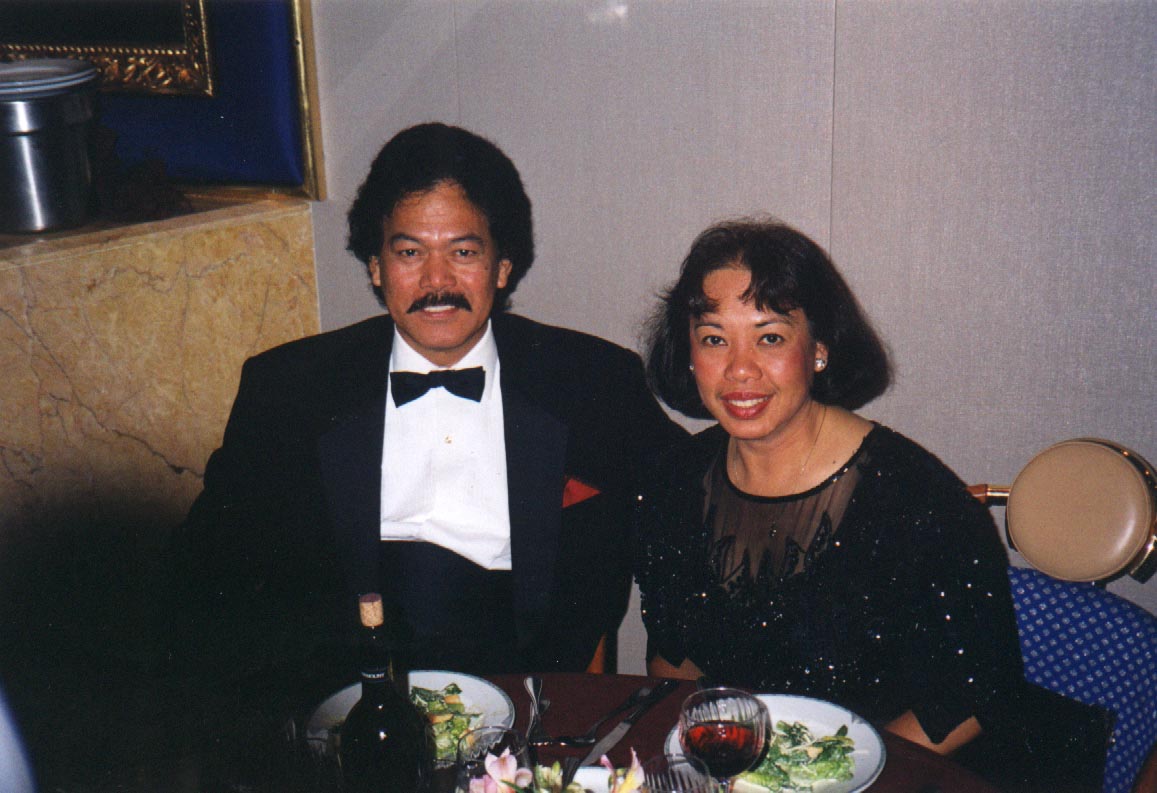 Right now, I am still working for a few more years at Canadian Blood Services until I retire. I gave up my supervisory job recently and transferred to another department where there is less stress and hassles. At this time of my life, I just want to take it easy and no longer care for challenges in my profession. I think we are really getting old, or I am anyways.
So that is the whole story of my life from when we left off in 1963.