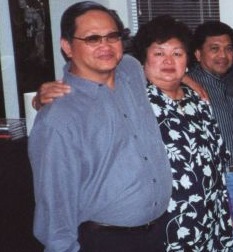 This is Ruby Campo-Dizon of Fairfield, California, USA. Ruby's one of those unforgettable person in the campus. She always has that ready smile and she's everyone's confidante.
Ruby's not only a professional Registered Nurse for Kaiser Permanente in California, but also a Nursing Home Operator.
Shown here is Ruby's one and only, Romy Dizon. They have a son, and two beautiful daughters. We had the opportunity to visit them in their palatial home in Fairfield and entertained by the two daughters. Both are accomplished singers, and the older one (to be 18 this year, is a former California beauty pageant finalist.).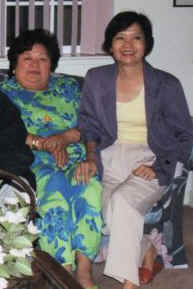 Ruby and Les Cacapit-Licerio