Taken prior to morning personnel inspection. Talking with other staff offcers about the day's events. (L-R, Base XO, CWO4 Remigio Abacan (Admin and Supply Officer), and CWO2 Larry Goodlet (Deck Officer)
Ltjg Ogrydziak, Ens Cramer, Ens Kimberly Bannan, CWO4 Remigio M. Abacan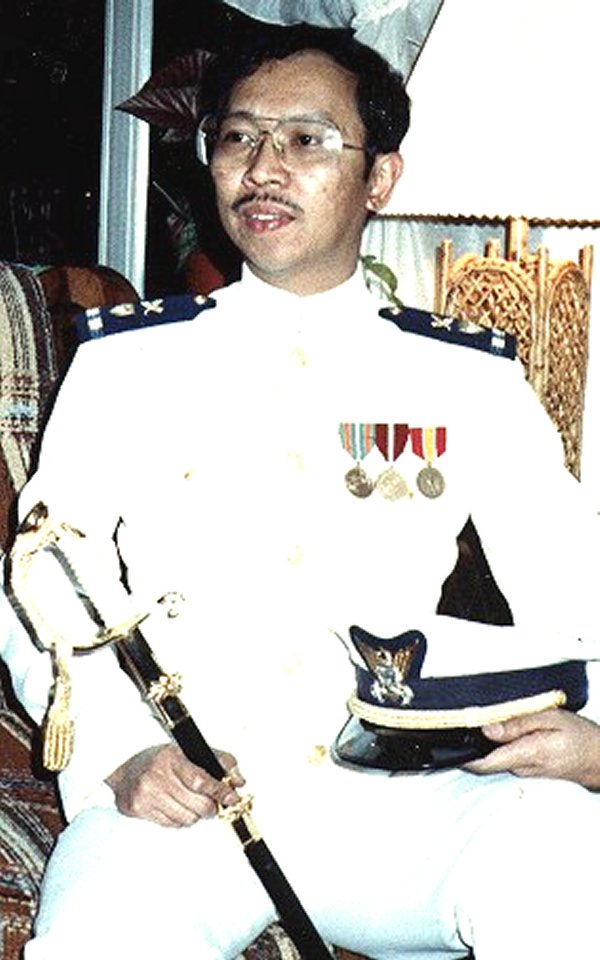 In Dress White after the 2nd Quarter Parade, Governors Island, New York City - 1983
Remigio Abacan.......... I left the Philippines two years after High School in 1965 and enlisted in the US Coast Guard. In 1967, I found myself in the middle of the war in Vietnam pulling "Operation Market Time" with Coast Guard Squadron Three. After my tour of duty in Vietnam, I pursued my degree in Business Administration, and later on added Computer Science. I am now retired from the Coast Guard after serving 30 years, and earning my Commission in 1979.

I am married to my post high school sweetheart, Irene Gebana and have three sons. Romy Daniel Abacan is now 27 years old and has followed my footsteps, though he joined the US Navy, and not the Coast Guard.. He specializes in Computers and would soon be a civilian to pursue a career in MIS. Robert Alan is 22, and is my second son. He, just like Romy, joined the military (Army), but got out after his term. He is married and lives in West Virginia with his wife and son. My youngest son, Richard Abacan, is 19 years old and still lives with us. He attends the California State University in Sacramento. He'll graduate in two years time and that's when we start inching towards retirement in the Philippines.

Retire in the Philippines? Am I crazy or what? Call me what you want, but I'm going to do that. What do I love to do in retirement? I want to see places in the Philippines. Yup, just the Philippines and no place else. Why? Because I've seen most places around the world, but not Baguio, Cebu, Mindanao, Palawan and many others.
As a young sailor in 1966. US Navy Base Treasure Island while attending shipboard firefighting school.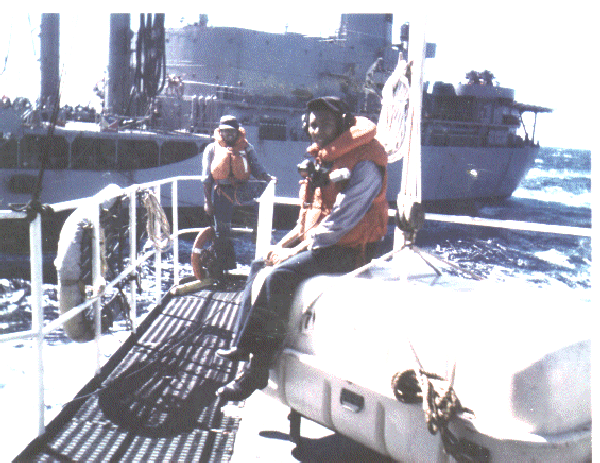 Underway replenishment operations with a US Navy Tanker - off South Vietnam near theGulf of Tonkin.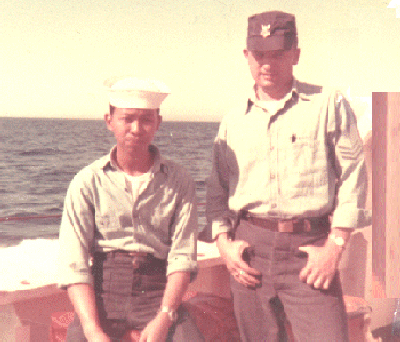 1966-1967 Off the Coast of Vietnam after Firefighting school. What's a kid like me doing in a place like this while everyone of my friends were partying in the Philippines?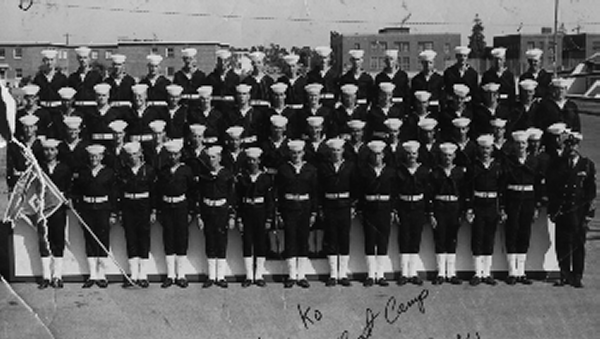 Golf Company - US Coast Guard Training Center - Alameda, California - 1965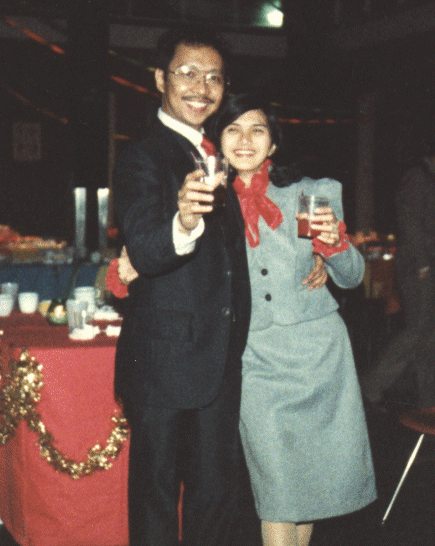 Party Time - New York City - 1982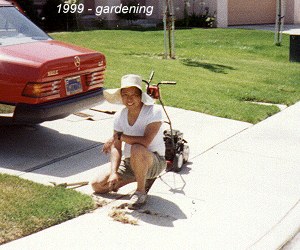 Retired at last..... so sweet and so short....back to work in 1996 for a second career.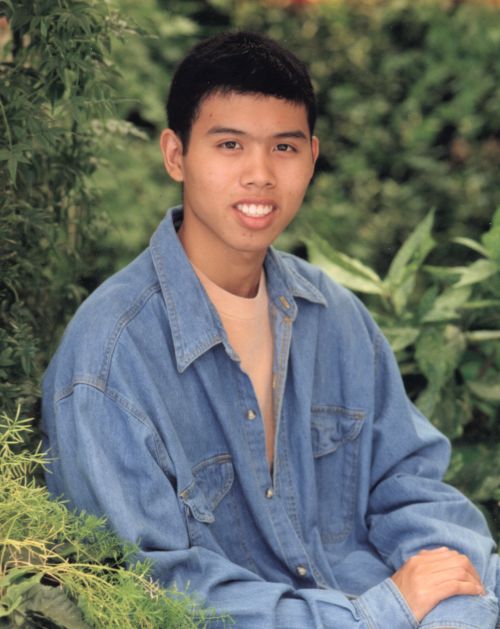 My youngest son, Richard Abacan, Junior student in California State University, Sacramento - BS Computer Science.